Bring Chris' Family Friendly Show To Your Performing Arts Center!
REDEFINING WONDER is an engaging and visceral multimedia experience that has family audiences talking and scratching their heads for years to come. Finally, a MAGIC SHOW WITH LIVE MUSIC! Presenting a violin concerto and a guitar loop recorded live on stage has put this show into a league of its own. The live-feed camera and interactive videos bring audiences up onstage and into the action, delivering a show that everyone can call their own.
Chris' performance has been designed to appeal to everyone, and leave audiences experiencing something refreshingly different.  Together, people of all ages and backgrounds share in an experience that helps them believe that ANYTHING is possible!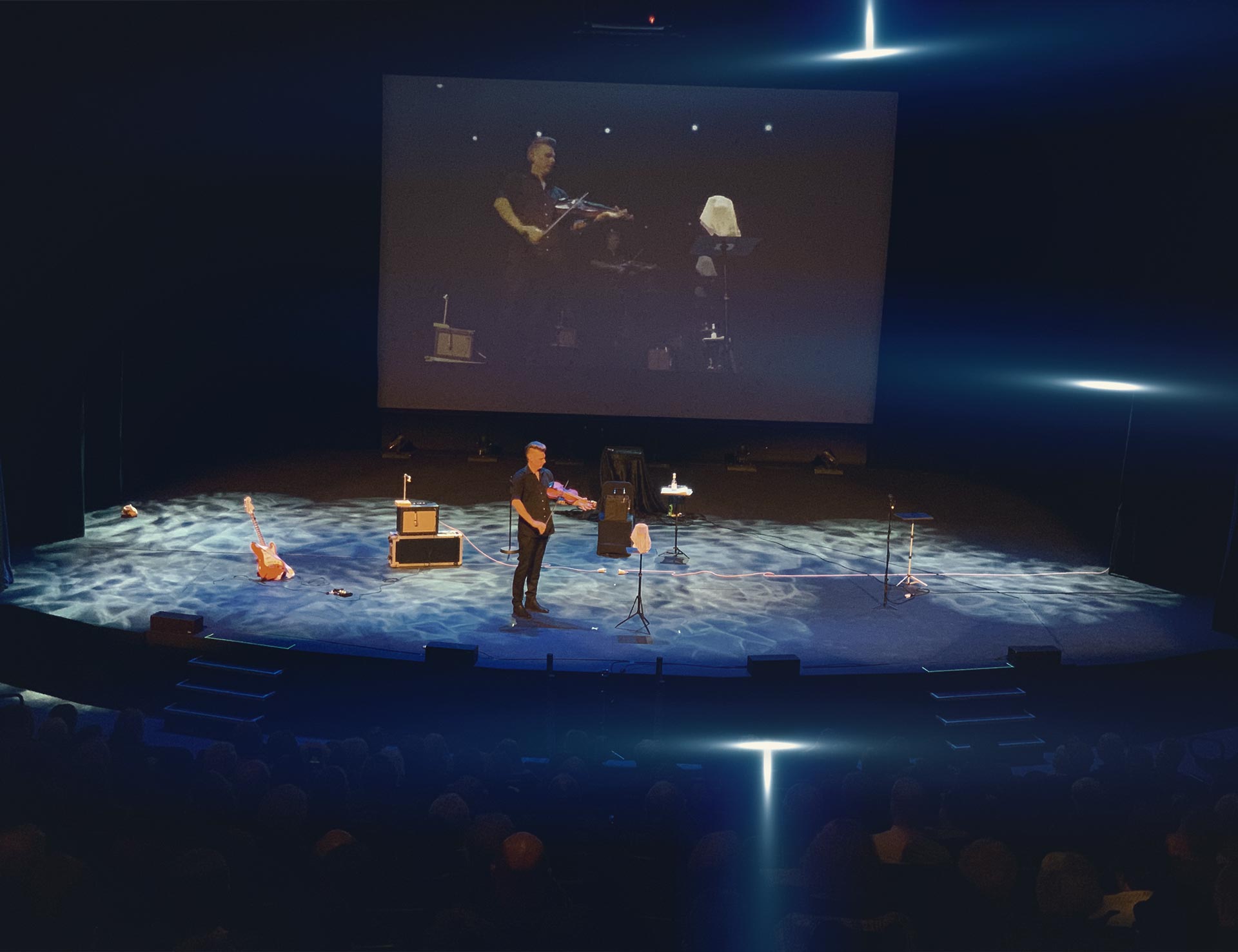 From NBC's America's Got Talent, FOX's Hell's Kitchen, CW's Penn & Teller: Fool Us, Masters of Illusion and Syfy's Wizard Wars. His unique approach to magic has garnered him performances at Las Vegas' Planet Hollywood, Mandalay Bay and Tropicana casinos. Touring his show to performing arts centres across North America, Chris' show has garnered standing ovations and a reputation for excellence for family audiences.
Interested In Booking Chris For Your PERFORMING ARTS CENTER?
Chris' show, REDEFINING WONDER is more than just a magic show.  Chris shares his story, tying in his various passions, which allows him to connect with the audience on many levels.
Your Theatre patrons  will "Thank You" for the show.  Your impact on the community can greatly increase by exposing a whole NEW demographic to REDEFINING WONDER!