7 Dates To Be Amazed
Chris Funk The Wonderist Live: SUMMER 2018
Penn & Teller called him "Irresistible". Simon Cowell said he's "never seen anything like it". Las Vegas celebrity magician Murray Sawchuck said "Absolutely Phenomenal".
Witness this next generation comedy magic show that's been wowing audiences across the globe. Chris Funk The Wonderist combines intuition, influence and illusion with a unique comedic approach that will definitely be your "cure for the common magic show."
You've seen him on Fool Us, Wizard Wars, Masters of Illusion and America's Got Talent, and now you can see him live!
7 Show Dates
Fri July 20 8:45 PM
Sat July 21 3:30 PM
Sun July 22 9:45 PM
Mon July 23 6:00 PM
Tue July 24 2:45 PM
Wed July 25 3:15 PM
Sun July 29 8:15 PM
Venue #1 – John Hirsch Theatre at the MTC Mainstage 174 Market Ave. – Enter from back alley (John Hirsch Pl.)
Show runs approx 60 minutes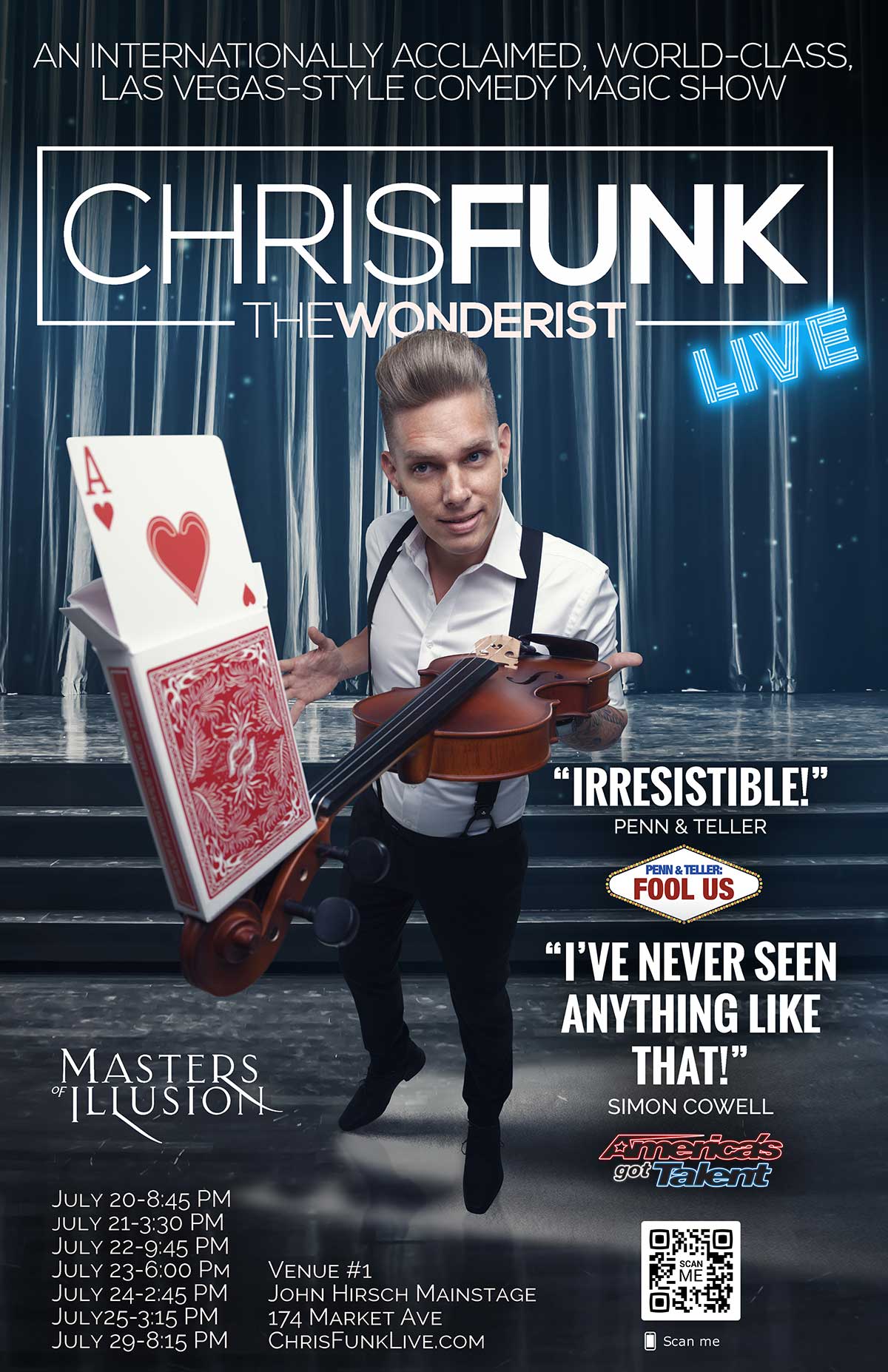 Chris Funk Live
Venue #1 John Hirsch Mainstage 174 Market Ave.